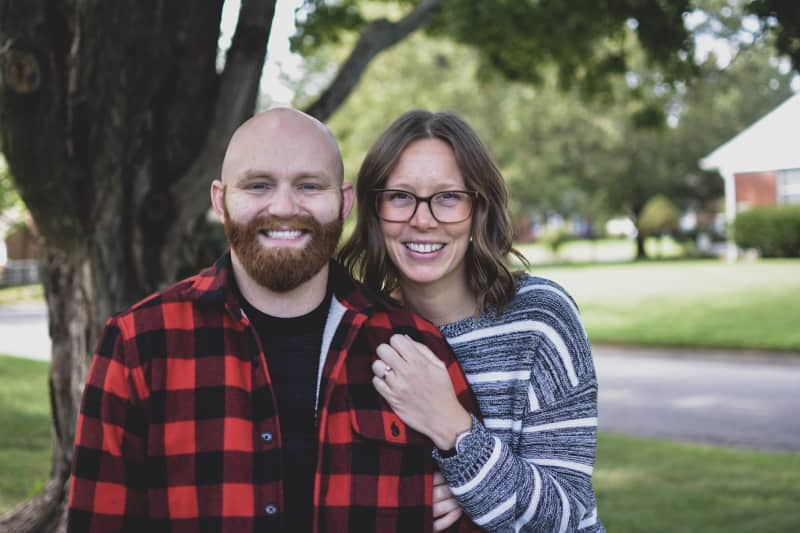 Our Family
Biological Children: 0
Adoptive Children: 0
Pets: 2 (cat)
Emily
My Occupation: Preschool teacher and caregiver for children with Autism
My Education: Bachelor of Arts Degree in Psychology
My Ethnic Background: Caucasian
My Faith: Christian
Favorite Childhood Memory: Family Vacations
Favorite Family Tradition: Christmas movies and a fire in the fireplace
Favorite Hobby: Cooking and baking
Favorite Family Activity: Playing board games
Favorite Movie: Home Alone

Benjamin
My Occupation: Bible Teacher
My Education: Masters Degree, Ph.D. in progress
My Ethnic Background: Caucasian
My Faith: Christian
Favorite Sport: football
Favorite Family Tradition: Thanksgiving meals
Favorite TV Show: Parks & Rec
Favorite Hobby: Woodworking and home renovation
Favorite Family Activity: mini-golf

Family Life
Every picture tells a story...
Letter to Expectant Parent(s)
Dear Expectant Parent(s),

First, thank you for considering us as your baby's adoptive parents. We deeply admire your courage as you pursue adoption for this precious child. Even though we don't know you, we are praying that God would protect you and provide for your needs.

We have been married for over 6 years, and have known since before our wedding day that infertility would likely be a part of our story. We began trying to have children over 4 years ago but were unable to get pregnant. Though this was very difficult, we realized that adoption was God's plan for our family! We are overjoyed that the day has finally come!!

We also want to introduce ourselves to give you an idea of who we are: Ben is a Bible teacher who trains pastors overseas. He is kind, dependable, and a lot of fun to be with. He enjoys remodeling our house, hosting bonfires, and watching college football. Emily teaches in a preschool and works with children with special needs. She looks forward to becoming a stay-at-home mom in the near future! She is the laugh that fills up every room, and the host who makes visitors feel like family. She enjoys cooking, running, and photography. We love to travel, play board games and have two very sweet and cuddly cats.

We love adoption! We are beyond excited at the prospect of finally getting to love and raise a child. We are interested in an open adoption, if that is also what you would want. We will always speak positively and gratefully about you, telling our child how you trusted us to raise him or her. It would be an honor and a privilege to do this.

As Christians, we have been changed by the love and grace of God, and will provide that same loving and grace-filled environment in our home.

We are ready to provide a stable and nurturing home, and we have great joy at the prospect of finally getting to meet the child that God has for us!

Thank you for taking the time to read about our family!
Sincerely,
Ben and Emily
Interested in Emily & Benjamin?
If you are interested in learning more about Emily & Benjamin contact us and we'll share additional information on this wonderful family.
Contact Us