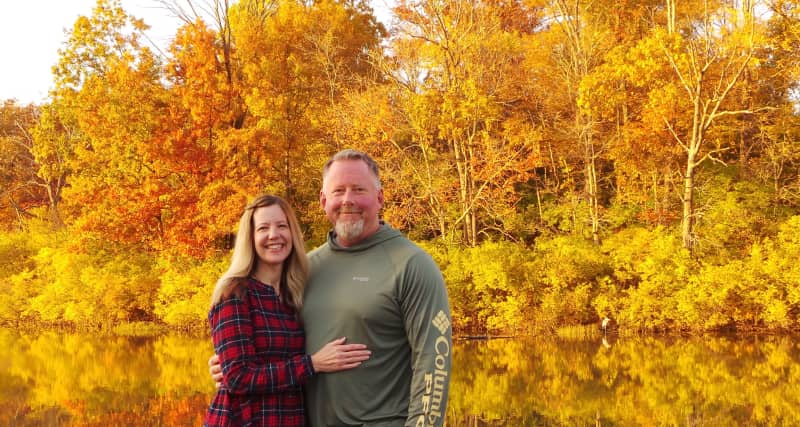 Our Family
Biological Children: 0
Adoptive Children: 0
Pets: 1 (cat)
Tammy
My Occupation: Reading Intervention Teacher
My Education: Masters of Education
My Ethnic Background: Caucasian
My Faith: Baptist
Favorite Childhood Memory: Camping with my extended family
Favorite Food: Spicy Mexican dishes
Favorite Holiday: Celebrating Christmas with family near and far
Favorite TV Show: Hallmark movies
Favorite Animal: Our cat Precious

Gary
My Occupation: Senior Loss Control Specialist
My Education: Bachelor of Science Degree
My Ethnic Background: Caucasian
My Faith: Baptist
Favorite Hobby: Bass fishing with friends
Favorite Vacation Destination: Alaska because of the beautiful scenery and wildlife
Favorite Holiday: Thanksgiving with family
Favorite Family Activity: Traveling with my wife
Favorite Book: The Bible

Family Life
Every picture tells a story...
Letter to Expectant Parent(s)
Dear Expectant Parent(s),

Thank you so much for giving us the opportunity to introduce ourselves and share more of our journey with you. We are grateful that you are considering an adoption plan and respect your sacrifice and selflessness. After years of waiting, hoping and praying for a child, it is hard to express our gratitude for your consideration of us as adoptive parents.

We've encountered unforeseen difficulties and heartbreak while trying to start a family. However, we trust that God has a plan, and we are now hopeful and excited for the future. We wish to share our love with a child and want you to know that should you choose us we will cherish him/her with all of our hearts. We pray for the opportunity to provide a child with a safe, secure and loving home. We don't take the responsibility of parenting lightly and will do our best to teach a child the important things in life such as the love of God, family, and friends. Together, we will take the time to enjoy each day as a family. We will seek to instill in a child a sense of belonging, responsibility, and character that affords him/her the opportunities to discover his/her unique talents and gifts.

We want to share with you a little about ourselves and our life together. Gary is a patient, laid-back person with a wonderful sense of humor. He is a talented carpenter who uses his abilities to help others. Gary earned a Bachelor of Science in Biology and has been working as a Senior Loss Control Specialist for eleven years. Tammy is thoughtful, kind-hearted and puts others before herself. She uses her talents at our church by helping with a children's Sunday school class. Tammy earned a Masters of Education and has been an elementary school educator for twenty years.

Our story began before us. We each grew up in homes with both of our parents modeling love, faith, and family. We had fun times camping, traveling and just playing in the neighborhood with friends. Our Moms took care of us, and our Dads modeled hard work and family values. The two of us met seven years ago and have been married for five years. Like our parents, we value the importance of family, faith and traditional values. Tammy's family lives nearby and we see them on a regular basis. Even though Gary's family lives farther away, we make it a priority to visit for holidays and vacations. We are blessed with a close network of friends and a close church community. Our family and friends are very supportive of our decision to adopt and like us, are eagerly awaiting to welcome a new family member!

If given the opportunity to become parents, we will read bedtime stories, give hugs freely, share encouragement, kiss away boo-boos, provide a listening ear and give guidance. We will also play catch in the yard, go fishing, attend recitals, school conferences and sporting events. Most of all, we will let a child know what a treasure he/she is and how much Jesus loves him/her.

Humbled by the weight of your decision, we prayerfully hope that you will consider us as adoptive parents for your child.

With sincere gratitude,
Tammy & Gary
Interested in Tammy & Gary?
If you are interested in learning more about Tammy & Gary contact us and we'll share additional information on this wonderful family.
Contact Us