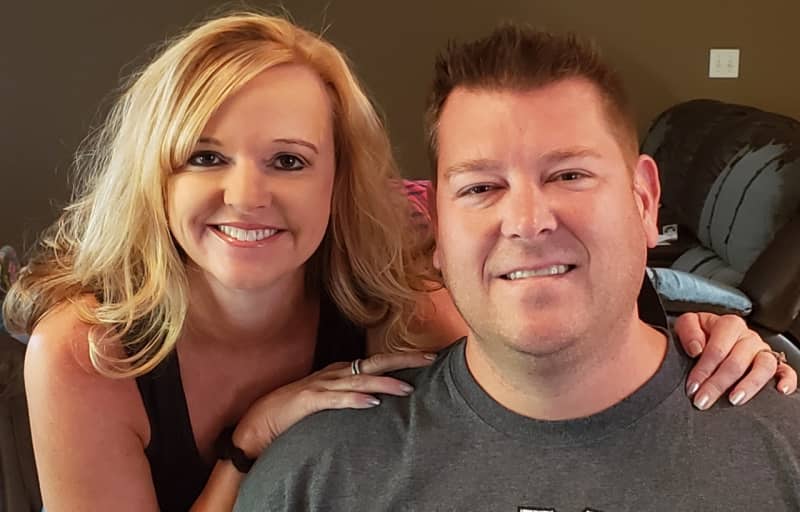 Our Family
Biological Children: 0
Adoptive Children: 0
Pets: 2 (dog)
Christy
My Occupation: Field Sales Representative
My Education: MBA
My Ethnic Background: Caucasian
My Faith: Christian
Favorite Movie: Gone With The Wind
Favorite Vacation Destination: St. Marteen
Favorite Holiday: Christmas
Favorite Song: You're the Reason God Made Oklahoma
Favorite Music Genre: Country

Jimmy
My Occupation: IT Manager
My Education: Masters Degree in Computer Science
My Ethnic Background: Caucasian
My Faith: Christian
Favorite Author: Dan Brown
Favorite Food: Pizza
Favorite Holiday: Thanksgiving
Favorite Movie: Count of Monte Cristo
Favorite Animal: Tiger

Family Life
Every picture tells a story...
Letter to Expectant Parent(s)
Dear expectant parent(s),
Thanks for reading our letter. We are a fun-loving, happy couple hoping to grow our family and give our dogs some human siblings. We were married 6 years ago and that is where our journey with infertility began. After several unsuccessful rounds of IVF we are now hoping to grow our family through adoption as well as foster care. We were blessed with our first foster placement last year and after 8.5 months she went to live with her grandparents in another state so our home seems very quiet now and we are ready to fill it again with baby sounds and toys. We hope to eventually have two children that we can provide a loving, safe, and fun environment in which to grow up and prosper. We are very active and always looking for new adventures and places to see. We like to attend a variety of events including football, baseball, and basketball games. We also enjoy concerts and travel to the beach whenever we can. Jimmy is an IT manager and Christy is a sales representative. Both of us have flexible work schedules so that we can provide a stable home life. We have arranged our schedules where children would attend daycare 4 days of the week but be home with one of us the other day and of course weekends. Both of our jobs will allow us to be home with the child whenever he or she is not feeling well or just needs some extra time home with us. We believe daycare is great for socialization of the child, but we also want to spend as much time as possible with the children in our home. Both of our families gather at our house for the holidays each year. Christy's sister and her husband and two kids live less than 2 miles away from us so they are at our house at least once a week. Our home is very relaxed and comfortable place to be and we enjoy having family and friends over often. Jimmy is the organized, morning person who likes to have a plan. Christy likes to stay up late and sleep in whenever possible and she is more spontaneous. These traits mesh together well and allowed us to be a great team with our first foster placement. We are very flexible with the openness of the biological family in our adoption process. Our belief is that the more people a child has to love them the better. We will always respect birth family's wishes to remain private if that is preferred as well.
Interested in Christy & Jimmy?
If you are interested in learning more about Christy & Jimmy contact us and we'll share additional information on this wonderful family.
Contact Us